To book an appointment
At Iwahara kids clinic, we accept phone reservation for returning patients only.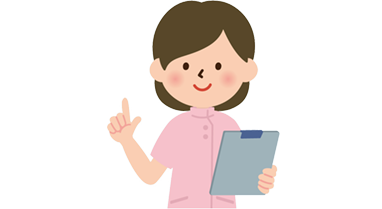 First time patients
We are sorry. We only accept bookings for returning patients only. Please call the representative phone number if you are a first time patient.
Representative number (for first time patients)
047-357-5515
Returning patients
If you already have a medical card and you wish to visit for general consulting or vaccination, you can book an appointment via "returning patients only dial".
Returning patients only
047-357-5375
*cardiovascular consulting and vaccination and check ups between 2:00pm and 3:30pm, please dial the representative phone number(047-357-5515), or book an appointment at the reception.
Precaution of when booking an appointment
We accept booking from 9:00pm the day before to 11:30am on the day of the appointment. For afternoons, we accept phone calls until 5:30pm. Operation hours do not change.
Because of our appointment style, we take reservations by orders, not time.
We can see you without reservation if you are a returning patient. Although, please know that reserved patients will be prioritized.
If you are not here at the clinic on your turn, there might be a wait. Please check the appointment status via (047-357-5375) and come to the clinic when it is your turn.
*if you wish to get vaccinated, since there's an after care time, we accept only until 11:30am in the morning and 5:30pm in the afternoon.
*even if you wish for a morning appointment, you will automatically be transferred to an afternoon appointment if the booking is full. Please make sure to check morning or afternoon.
Iwahara kids clinic has a smartphone app now!
We notify you our vaccine stocks and sudden changes in operation hours.
Holiday calendar
…Closed all day
…Closed in the afternoon
…Closed in the morning
Morning appointments Monday to Saturday 9:00am to 12:00pm.
Afternoon appointments Monday to Friday 2:00pm to 6:00pm
For details, please check our operation hour chart.
Iwahara kids clinic

[Representative phone number/for first time patients]
047-357-5515
[Phone number for returning patients only]
047-357-5375
[Address]
Myoden Chuo Iryo building second floor, 2-14-4 Tomihama, Ichikawa city, Chiba prefecture, 272-0115.
4 min by foot from Myoden station.